LVMH
We are extremely privileged to work alongside world-leading cosmetic brands Dior, Givenchy, Guerlain and Acqua di Parma, which are all part of the LVHM group.
Louis Vuitton, Moët and Hennessy houses. A world leader in high-quality products.
We have worked with LVMH for 11 years providing luxury Print, Mailing and Packaging services to represent and showcase their high quality brand. Our expertise in high-end print along with the outstanding detail required by this world leading brand makes us a great partnership.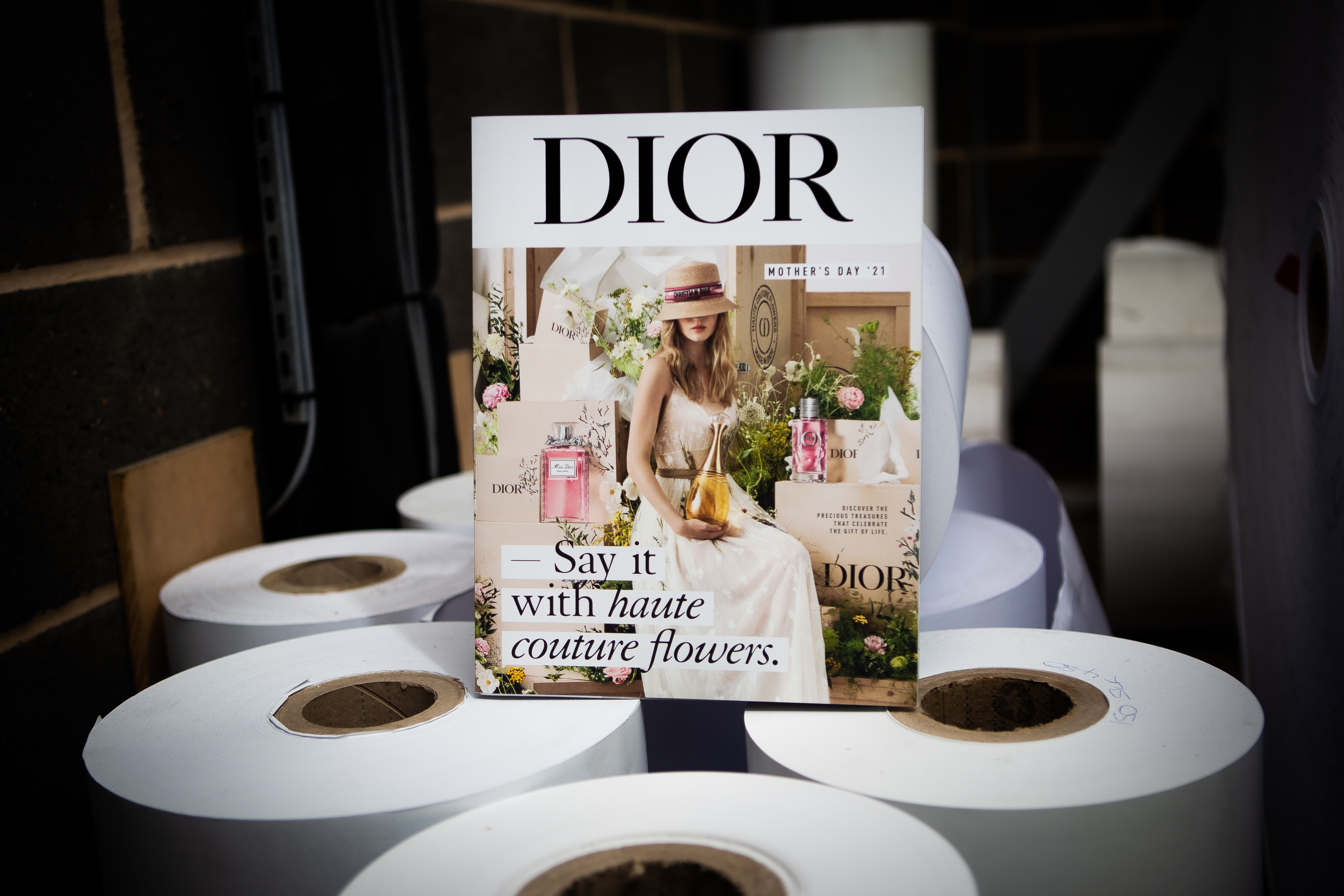 Innovation and investment in new technologies over the years has seen our offering to LVMH evolve greatly. We are able to provide an end to end service to LVMH and are known to them as 'the company that can make anything happen'.
Services we provide include Design, luxury Print, Mailing, OCR CRM Scanning, Client Retention Services, Customer Sampling Packs and Packaging. No two days are the same here at DG3 Leycol and we are proud to deliver time after time even under the tightest deadlines.